Experience Powerful Healing
Get Immediate Relief With Our Effective & Natural Treatment
WELCOME TO YOUR WELLNESS JOURNEY
Experience the transformative power of Yuan Shi Dian Medicine (YSD) with Wei Wu.
More than a Shiatsu massage therapy, YSD Medicine combines precise pressure and manipulation techniques to balance and harmonize the functional relationships among the organs and tissues in the body, to improve energy flow. The results are felt immediately. YSD Medicine, respects and believes in the self-healing potential of the human body.  It treats all living beings, humans, animals and even plants. YSD medicine helps to heal all forms of life.
YSD Medicine reverses the current course of medical care, from its complexity, to plain simplicity. It treats all chronic illnesses, from aches and pains, skin conditions, all kinds of degenerative diseases and help cancer patients recover naturally.  It allows people to take control over their own health. YSD Medicine is different to conventional western medicine. It will reduce prescription medication, rather than looking for additional and prolonged drugs intake. It gives people hope. It will put you on a confident path to full recovery.
During your session, Wei Wu will take a comprehensive case history, ensuring a tailored approach. Diagnosis and treatment are unified. Patients know their body best, it is a two-way system, the practitioner is guided by feedbacks. Pain is alleviated, offering therapeutic relief, and rehabilitation.
Cold laser treatment is also combined, where treatment is deemed to be enhanced and overall beneficial. It is a modern development of TCM acupuncture. Your lymphatic system will open up, to speed up the healing process and reverse illness. 
Yuan Shi Dian Medicine with Wei Wu is your assured path to healing and well-being.
ABOUT WEI WU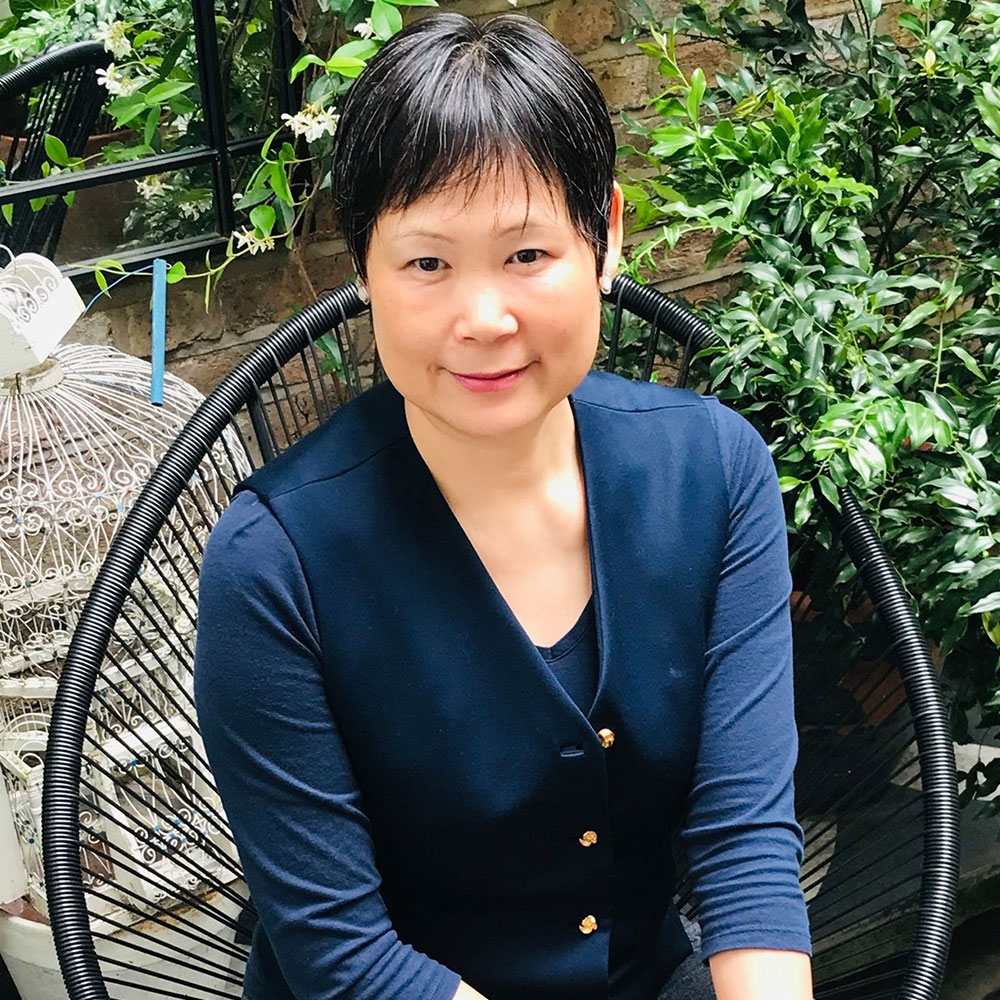 Wei Wu, a pioneering London therapist, has crafted an innovative Aligned Wellness program that seamlessly blends ancient wisdom with modern techniques, providing tailored treatments for immediate, long-lasting results.
Drawing from her father's Traditional Chinese Medicine expertise and years of clinical practice, Wei Wu is a registered Senior Member of the Shiatsu Society and a Senior Associate Member of The Royal Society of Medicine.
Set at the heart of London Marylebone, Wei operates from a trendy clinic offering relaxation and state of the art professional environment. Learn more about Yuan Shi Dian, this groundbreaking, revolutionary medical concept from Taiwan, and read about all the other treatments and modalities
Wei has to offer within her Aligned Wellness scheme here.
Experience Wei Wu's transformative therapy and embark on a journey towards renewed vitality and balance. Book your appointment today!
FIRST CONSULTATION & TREATMENT
–
£320
2 HOURS FULL TREATMENT
(FULL CONSULTATION, BODY WORK, WHOLE BODY ALIGNMENT AND LOW INTENSITY LASER TREATMENT)
FOLLOW UP TREATMENT
–
£280
1.5 HOURS TREATMENT
(BODY WORK, WHOLE BODY ALIGNMENT AND LOW INTENSITY LASER LIGHT TREATMENT)
£220
1 HOUR TREATMENT
(BODY WORK, WHOLE BODY ALIGNMENT AND LOW INTENSITY LASER LIGHT TREATMENT)
FOLLOW UP TREATMENT
–
£180
1.5 HOURS TREATMENT
(BODY WORK TREATMENT WHEN LASER LIGHT TREATMENT IS NOT NECESSARY)
£150
1 HOUR TREATMENT
(BODY WORK TREATMENT WHEN LASER LIGHT TREATMENT IS NOT NECESSARY)